96, 92 point Tuscan Delights Finally Here!
We were lucky to taste samples of these two Tuscan delights in October and we've been waiting impatiently ever since for them to arrive. They're here! Two fabulous 2015 Chianti Classicos from Poggerino, the Riserva for the cellar and the base model for any night of the week. We highly recommend them and so does Wine Spectator, with stellar 96 and 92 point ratings. Limited, so grab them quickly!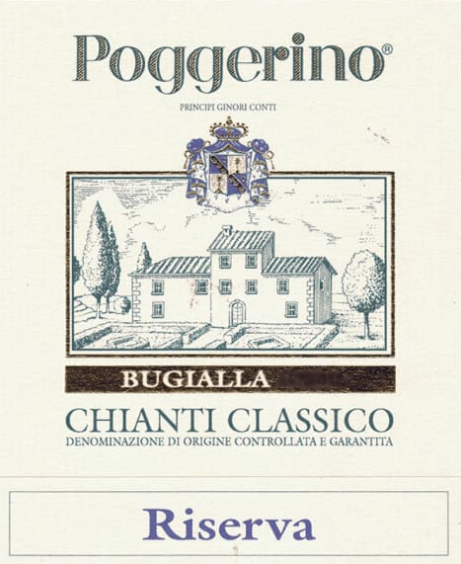 Poggerino Bugialla Chianti Classico Riserva 2015
$44.95 in any 12 bottle or Build a Case* order
96 points Wine Spectator, Highly Recommended:
"A mix of pure cherry and cigar humidor aromas lead off. The cherry theme continues, supported by rosemary, iron and tar flavors. Big, burly tannins line the finish and should carry this wine for another few decades."
Super-impressive, broad and deep, I found it rich and velvety with awesome underlying structure and pure Sangiovese brilliance. - Marcus  
Poggerino Chianti Classico 2015
$24.98 in any 12 bottle or Build a Case* order ($27.75 regular) 
92 points Wine Spectator: "Though shy in aroma, this offers a beam of pure cherry flavor. Earth, leather, mineral and tobacco accents add depth. Harmonious, if youthful, with fine energy on the finish."
I didn't find anything shy about it! Welcoming in aroma, flavor and texture, it is indeed harmonious and totally delicious already. - Marcus 
We're looking forward to helping you with an order. Thanks for your support and have a great weekend! 
---
Also in Offers
Whatever your vibe, we got you.
All four of these have the Marcus and Andy seal of approval!
Twenty years from now we'll still be talking about 2019 as a classic vintage.
Build a Case
Make sure you always get a discount by using Build a Case. How it works:
If you haven't found a full case (12 bottles) to buy today, start your Build a Case now by purchasing a few bottles online, by phone or email. If you order online, select the Build a Case option. If by phone or email, just ask us to add the bottles to a Build a Case for you. You'll receive order confirmation and we'll cellar the wines for you at no charge.
Add to your case whenever you see wines you can't resist. Each time you add to your Build a Case, you'll be charged the discounted price.
When you complete your case, we'll apply a shipping rate and contact you to schedule your case for shipment.
Because of finite space in our warehouse, we kindly ask that you complete your Build a Case within six months. Please email or call us with any questions.