96, 92 point Tuscan Delights Finally Here!
We were lucky to taste samples of these two Tuscan delights in October and we've been waiting impatiently ever since for them to arrive. They're here! Two fabulous 2015 Chianti Classicos from Poggerino, the Riserva for the cellar and the base model for any night of the week. We highly recommend them and so does Wine Spectator, with stellar 96 and 92 point ratings. Limited, so grab them quickly!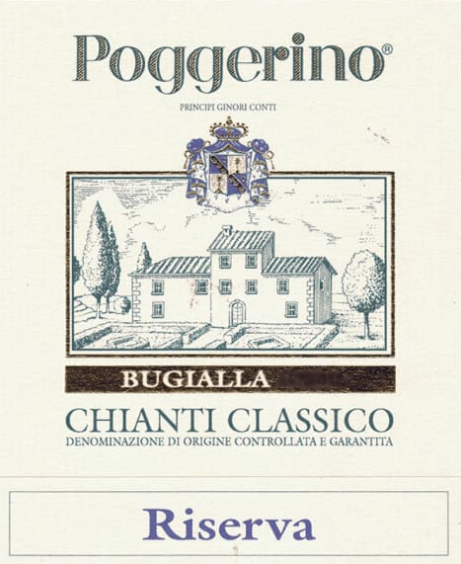 Poggerino Bugialla Chianti Classico Riserva 2015
$44.95 in any 12 bottle or Build a Case* order
96 points Wine Spectator, Highly Recommended:
"A mix of pure cherry and cigar humidor aromas lead off. The cherry theme continues, supported by rosemary, iron and tar flavors. Big, burly tannins line the finish and should carry this wine for another few decades."
Super-impressive, broad and deep, I found it rich and velvety with awesome underlying structure and pure Sangiovese brilliance. - Marcus  
Poggerino Chianti Classico 2015
$24.98 in any 12 bottle or Build a Case* order ($27.75 regular) 
92 points Wine Spectator: "Though shy in aroma, this offers a beam of pure cherry flavor. Earth, leather, mineral and tobacco accents add depth. Harmonious, if youthful, with fine energy on the finish."
I didn't find anything shy about it! Welcoming in aroma, flavor and texture, it is indeed harmonious and totally delicious already. - Marcus 
We're looking forward to helping you with an order. Thanks for your support and have a great weekend! 
---